Thanks to our maintenance contracts, Enertime supports you throughout the life cycle of your equipment
The guarantee of an availability and performance over time is the result of a good general condition of the machine or technical equipment. This principle also applies to ORC systems. Having the Enertime technical team monitor and maintain your machine frequently is a guarantee that you will achieve this goal.
Enertime offers to his client a customisable maintenance contract service and a tailored expertise to each budget and application giving them complete peace of mind.
The assistance provided gives the possibility to :
call a technician 24 hours a day, 365 days a year,

a telephone hotline,

intervention within 2 hours (depending on the location of the site) or contractual deadlines,

optimisation of the operation of the installation (e.g summer/winter operation),

preventive and corrective maintenance,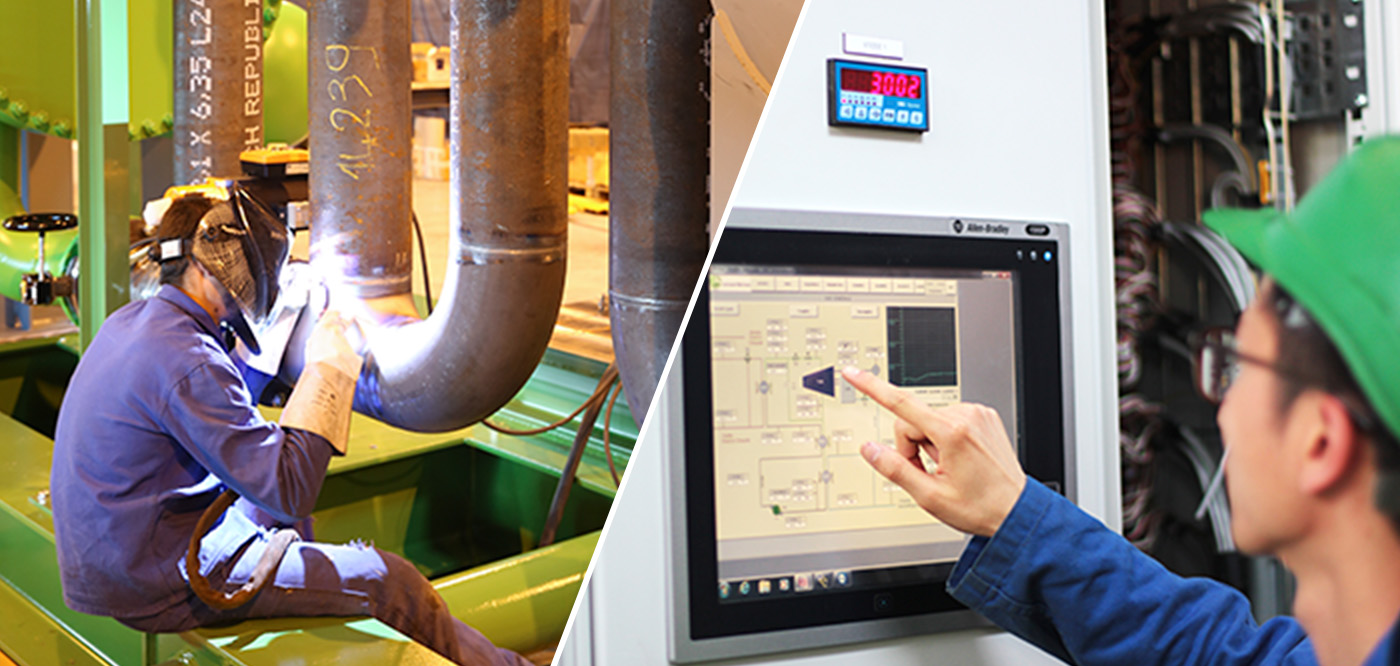 With a highly skilled team and over 12 years of operating knowledge of ORC systems, Enertime offers a wide range of services tailored to the operation and maintenance needs of its customers. Our offerings range from technical consulting, remote operations for complete on-site support, to creating customised service solutions for more productive and reliable results.
Enertime standards define three levels of heat pump maintenance described hereafter.

SERVICE

DESCRIPTION

STANDARD SERVICE: REMOTE MONITORING AND SUPPORT &

LEVEL 1 MAINTENANCE

The installation's supervision system is permanently connected via the Internet to ENERTIME's engineering and maintenance teams, who can act remotely directly on the system on call and in liaison with the Operator's teams (subject to a specific assistance contract with Enertime).

This assistance is provided 7/7 - 24/24

LEVEL 2 MAINTENANCE

Enertime carries out the inspection and replacement of wearing parts in accordance with the machine's level 2 maintenance plan.

LEVEL 3 MAINTENANCE

During the planned annual shutdown and in addition to the above services and performance monitoring, Enertime carries out the inspection and replacement of wearing parts in accordance with the machine's maintenance plan.

This service includes the supply of the necessary parts by ENERTIME.

IN CASE OF FIRE

On client's demand, Enertime will intervene on site to formulate a diagnosis, intervene to solve the problem within the framework provided by the machine's maintenance conditions.